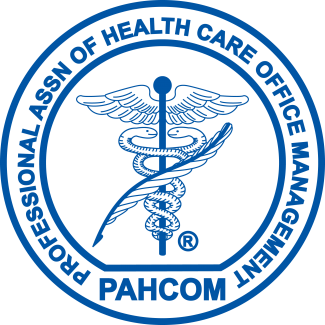 PAHCOM is the industry leader in support and professional development for medical office management. Our core strengths are:
Beginning January 2019, we are redirecting resources to programs that support the majority of PAHCOM membership. While The PAHCOM Annual Conference has always been the best in the industry, people increasingly request more online solutions primarily because they're more affordable and more convenient. Nothing can replace the face to face networking experienced at conference, but members overwhelmingly choose not to attend (to the tune of 96%). We are listening and have committed to making changes to better serve you now and into the future!
New programs are being developed today. Here are some highlights to help you plan your professional development in 2019:
In addition to the current Education Calendar, we are working with partners to offer On-Demand education and training worth PAHCOM Approved CEUs. Two of our partners have programs currently in place.
We are also working with chapters, medical societies, and fellow associations to broaden access to in-person conferences nationally. Two events are already in place.
Redirecting Resources to Serve You Now and Into the Future

For those who were really looking forward to coming back to the Wyndham Grand Clearwater Beach in October, NAMAS is the answer. In partnership with NAMAS, PAHCOM members receive a discount on conference registration. Yes, October, Wyndham Grand Clearwater Beach, medical practice auditing and compliance topics, and PAHCOM Approved CEUs. Click the button above for more information and to register for the conference!

Lastly, Certification Exams will be more accessible. We are currently rolling out the first online CMM Exam Beta Tests. Demand for the CMM credential is higher than ever but access to brick-and-mortar testing facilities present a challenge for many members. Online availability is a game changer opening doors for managers in rural areas and adding convenience to all. Universities have paved the way and we're delighted to bring these advances to you.
Stay tuned for more on these and other new programs serving PAHCOM Members!
The NE PAHCOM Regional Conference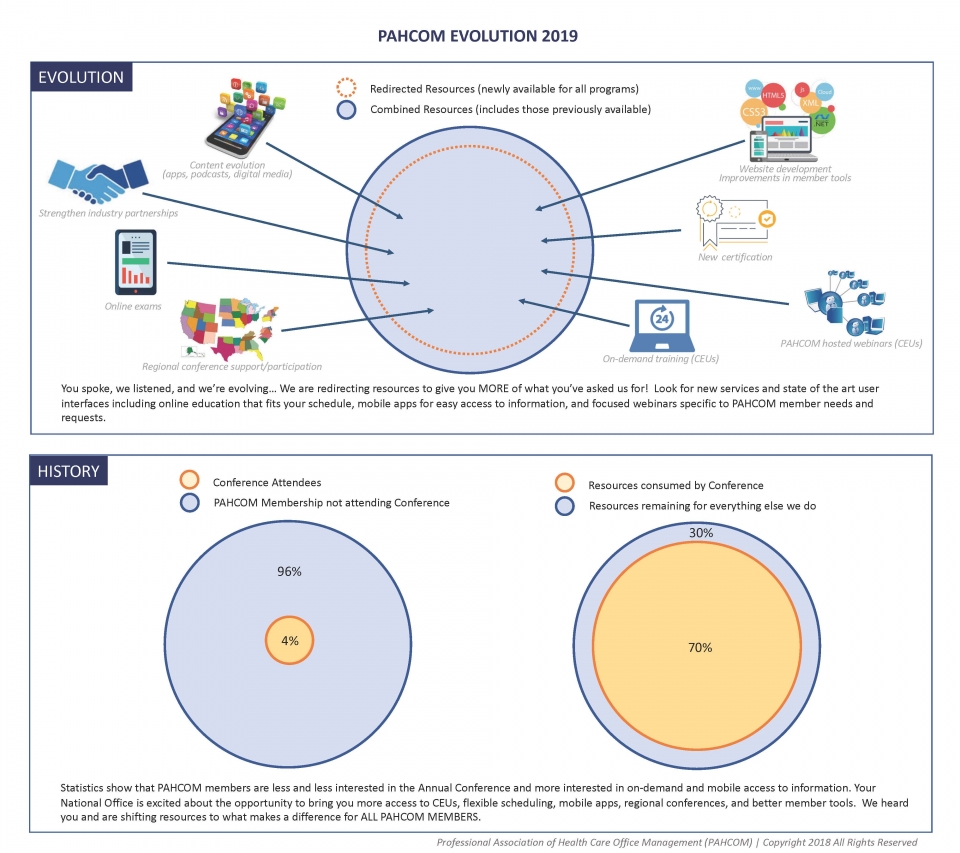 Copyright Professional Association of Health Care Office Management | PAHCOM © 2019. All rights reserved.